This user is a Roblox Break In Wiki Wiki Event Committee Member.
This user is part of the group that creates events for the wiki. If you have questions/statements regarding events, go ahead and ask your question on their message wall.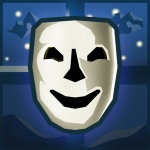 Wow there is 34,701 edits and 15,798 pages on this wiki.
Hello I am lord Jimmy Jom Pom Pom son of Timmy Tom Yom Yom and the empire of Saturn the leaders of aliens. We have found this I pad from one of you eartling's. I will invade this planet and make you earthlings make stories for me so that I can win many more story games.
<insert name here>
will not stop me and my domination of the
world
. Cracky4 will publish Break in 2 in some time even though you, YES YOU the reader of this article who probably thinks I'm weird. Yeah
<insert name here>
tried to steal Break in 2 This is not your user page. Please do not edit this page to tell the community about yourself!
Do NOT click the next expand.

YOU CAN NOT STOP ME Ha Ha Ha
My favorite pages
Wookiepedia
Mad city
Roblox break in
Credits to DvH2 and OrangeCarrotJuice for the code!
Hehe! You messed up! Now you have to go through the annoying 5 questions again.
What is my favorite color?
What's my favorite class.