Hi, I'm PixelatedHeart, but you can call me Pixel. I joined this wiki 9th of June in 2021 :P

Things I like to do
-Drawing
-Writing
-Gaming
-Using emojis💩

Drawing
I make drawings about Break In all the time. If I don't know what to draw, I go to a random article and draw something that has to do with the it. I also post some of my drawings on the wiki!💅

Writing
When I was young I wanted to be an author because I loved writing stories. I still do, and maybe one day I'll write a book, but we'll see🤷‍♀️. By the way, I'm actually Dutch, so that's why my English sucks sometimes.

Gaming
I like to play Minecraft and Roblox. More specifically: HyPixel, BedWars, Build Battle, Break In, Murder Mistery, Natural Disaster Survival, Jail Break, Sharkbite and Horrific Housing. My username on Roblox is FabulousCatLOL123😐. (I'm looking forward to the day I have 1000 robux. That awful username has been irritating me for way too long.)
Bye.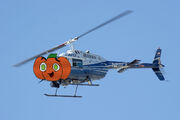 Also here is this random picture. Don't ask questions.